Fusion™

Fusion Mineral Paint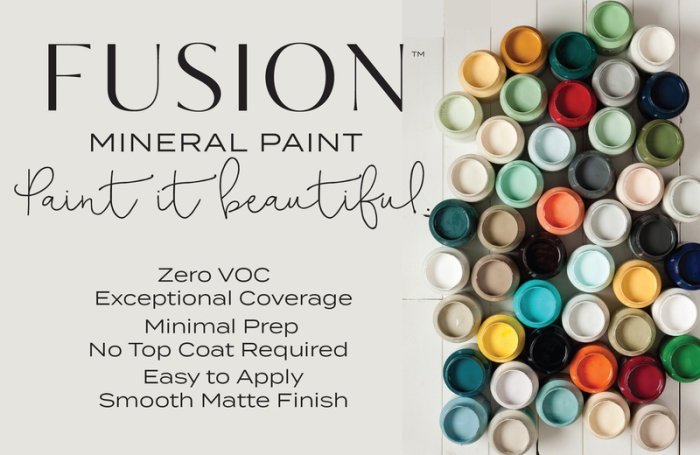 Fusion Mineral Paint is a game changer in the upcycling world. It's a water-based acrylic paint with excellent coverage, even on the first coat. No need to prime, just minimal prep and paint. Most paints have low VOCs, however, Fusion has zero VOCs. It has a built in resin, is self leveling and you can paint and go - no need to wax or varnish. Why not give it a try!
Fusion Mineral Paint has zero VOC's so it is safe for you to use indoors, around children and on children's furniture.
Exceptional Coverage - We can vouch for this.Tried and tested at La Deuxième Chance. The majority of colours may only require one coat or a very thin second coat. (Whites and off-whites may require a third coat as is normal with whites). If painting whites over a dark base, a coat of primer or Fusion Concealer is an ideal alternative to save paint.
Minimal Prep - Sorry folks there really is there is no such thing as no prep for paint - even if it's just a thorough clean before your first coat. We are happy to advise you on specifics depending on the item in question being painted, i.e. types of wood that bleed etc.
No Top Coat Required - believe or not it really is true. Fusion Mineral Paint has a built in resin (not wax) that means that the paint is self-sealing, self-levelling and waterproof. Say goodbye to the days of waxing or varnishing to seal your furniture. (However, decorative waxes, glazes and more are also available to satisfy your creative side). Fusion Mineral Paint is also suitable for exterior items, such as garden furniture, window boxes, plant pots and front doors. It is UV and water resistant and, therefore, will withstand hot summers and cold winters.
Easy to Apply - it goes on like butter. Unlike other paints Fusion Mineral Paint doesn't thicken over time and there is no chalky residue clogging up and falling back into your pot.
Smooth Matte Finish - left as it is Fusion cures with a matte finish. However, if you do prefer a slight sheen or gloss to your paint work then a water-based varnish can be applied.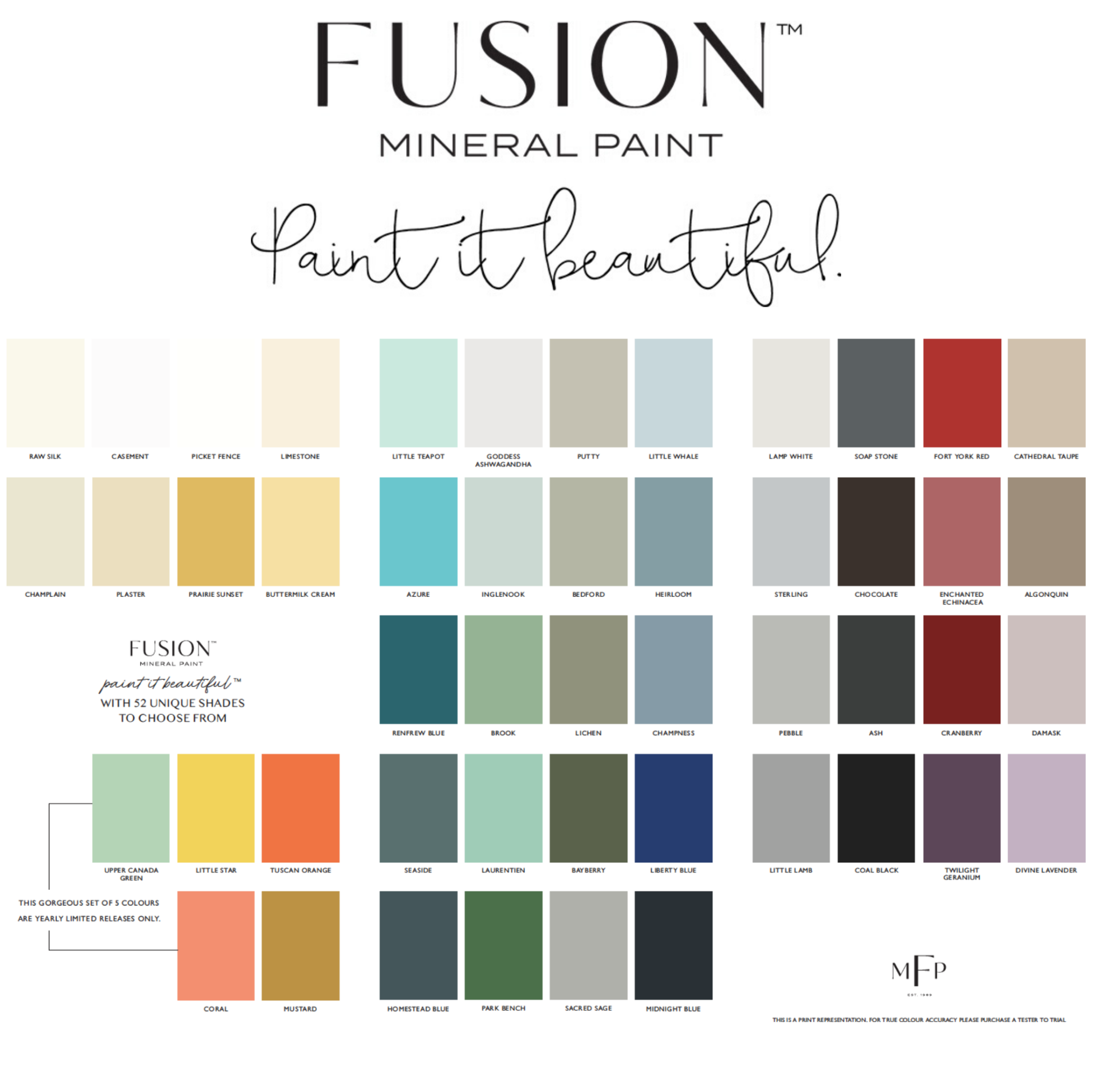 Fusion Mineral Paint is available in 4 different ranges:
---
Refine Search